Hire Us for Efficient House Removals to the Netherlands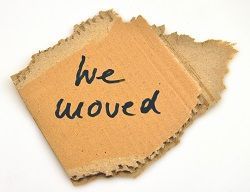 Moving house can be daunting and especially if you are moving to another country. We at Netherlands Removals are experts at house removals to the Netherlands and will supply a first-class service. You can totally trust us to deal with all of your moving needs. Our staff members are fully trained and can deal with all of your requirements. We supply a range of home removal services to suit all budgets. All of our work is guaranteed with no hidden fees. We only use the best packing materials and transport to transfer your precious belongings from one location to another. We offer outstanding value for money so call us now on 020 8746 9616 for a free estimate.
Why Choose Us?
We are experts at international removals and have a package to suit everyone. Whether you have a small amount or a massive shipment to shift, we can deal with it. Our trained assistants will arrange a perfect service to suit your needs. We boast a no obligation required policy, so simply call us anytime on 020 8746 9616 to discuss your needs. Moving to the Netherlands needn't be a hassle; we will take the pressure off you. We offer reliable and trusted house removals solutions we know you will be content with. We do everything in our power to reduce the pressure and make it a smooth process. Our workers are fast acting and deliver competent and prompt services to all our customers.
What Makes Us Stand Out?
We are an established removal company that has been helping people relocate overseas from the UK for years. There isn't anything we can't handle and we are available 24/7. We are experienced and knowledgeable in all aspects of moving house. We supply high quality packing supplies for your fragile belongings at affordable costs. You can rely on us to save you money and the hassle by dealing with the entire house moving service from start to finish. All of our vehicles are the latest models and equipped with lifting gear and GPS. We guarantee a first-class service every time. We are flexible and can fit in your schedule. Contact us now for a free consultation on 020 8746 9616.
How We Can Help Make Moving Home Less Stressful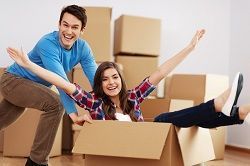 Yes, we are professionals with ample experience in house removals and know all there is to know about getting your possessions from one place to another with the least disruptions and dilemmas. We are fully qualified and insured so you can have faith in us to deal with your move. If you are faced with moving to the Netherlands then hire us now to help you. You can rest assured we will deal with all of the legalities of relocating to another country. Our drivers and loaders are thorough and helpful and will render fast and efficient services at a low cost. Pay nothing for a consultation – simply contact us and discuss your queries with our friendly staff.
Reserve Your Appointment Now and Get Things Moving
Whether you are moving locally or internationally there is a lot to arrange. Moving home to the Netherlands is a stressful and time consuming event so let us help now. We at Netherlands Removals are well versed with dealing with domestic removals. Our services are excellent value for money and guaranteed. You can rely on us to find you the best deal. All of our work is done with safety in mind. We will collect, pack, deliver, unload and unpack your goods. There is no need to be stressed when moving to another country; simply hire us to help. For more details or a free estimate call 020 8746 9616 today.