Moving to Holland? Check Out Our Foreign Removals Services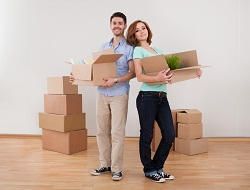 Many people in London are contemplating or planning a move to the EU, and Holland is becoming a familiar destination for many UK residents and companies. Planning a move to the Netherlands however is a tall order as you will be up to your eyes in tasks and no doubt fretting over whether you can get everything ready in time. With a good quality removal company on your side however, you will find that your Dutch relocation is a much simpler process than you had hoped and Netherlands Removals can help you in more ways than one. To speak to one of our sales team, contact

.

Our removal company offers full removals services to home owners, flat owners, companies, tenants and students seeking to move to any part of the Netherlands. No part of the country is outside our range and we are able to deploy staff during weekends, and late in the evening to help you complete your move when it suits you best. Our company's services include any aspect of removal work. We can for instance rent a man and van to you for a day, or longer if you wish, or a full fleet of removal lorries complete with a team of dedicated, handy movers. We can also assist in one-off deliveries such as furniture delivery or help move particular items overseas.

We train our staff to handle our customers' belongings with extreme care and caution, particularly as many of our clients have delicate ornaments and china, or expensive computer equipment which needs moving. Our removal lorries are clean and tidy and very secure, and your goods will be loaded and stacked in a safe and sensible manner to minimise the risk of sabotage during delivery. The removal workers we employ are hardworking and well-spoken, and trained to manoeuvre bigger items through slender gaps. If the need arises we can disassemble and then rebuild furniture that is too large to fit through doorways or staircases.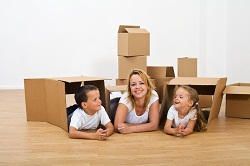 Our company also offers a packing service to our customers, which saves you a job and gives you the peace of mind of knowing that your belongings are safely packaged and wrapped. We can supply all the packing material you need including boxes, tape, tissue paper, wrappings, furniture covers and temporary wardrobes. There is in fact nothing you need to do before we arrive on moving day, but if you want to prepare to speed up the process, you can visit our website to see our moving checklist, which gives you some handy tips on planning your relocation.

Many people in the process of moving to a new house or new business premises have a time lag to contend with – this is often the case if your new address requires some remedial works or renovation, or if you are moving into smaller temporary accommodation. Customers with this problem can benefit from our safe storage rooms, which are available with full insurance for any period of time. Transport to and from the storage unit you reserve is also available.

In short, we can take care of any aspect of moving that you want us to and our prices are available online. If you would like a quote for our services, tailored to your specific needs, then do not hesitate to contact us on

. Our quotes are inclusive of the price of a suitable insurance policy and there is no obligation to proceed.