Packaging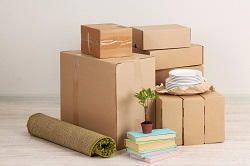 Don't underestimate the importance of packaging within the overall process of moving house or office. Whether you are a private or business mover, it is essential to a successful move to pack your things in an organised manner. Most people see this as extremely tedious and the novelty wears off after a relatively short time, but with our help this no longer needs to be the case. Netherlands Removals have provided assistance with packing for a long time now, and with our professionally trained staff make it infinitely easier for any mover who receives our help. If you want a free quote just call us on

and we will be as flexible as possible with regards to your needs and requests.

The most important aspect of packaging is that of organisation. If you packing is organised it means that when it comes to arriving at your destination, unloading and unpacking will be over in a flash they will be so simple. Primarily, what you need to do is pack all of your boxes with contents that have the same destination. That is, items that will go in the new living room should be packed together, and so on. Try not to mix things up as this will cause confusion later on. As you are packing boxes, label each one with three pieces of information. First, what the contents are. Second, what the destination is (i.e. what room) and thirdly whether they are fragile or not. By doing this you will make it easier for both you and us upon our arrival at the destination. There will be no ripping open boxes to see what's what, they will be placed in the correct room for unpacking and that's it.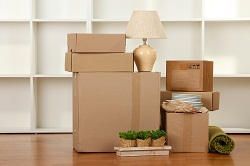 To a man, all our staff are well-trained in the business of removals. We have a vast experience in this field and it shows in the way we go about giving assistance. We realise that all of your items are important, especially if you are moving house. Sentimentally valuable objects should be respected and handled with extreme care, which is what we pride ourselves on. With us handling your possessions, you will have nothing to fear as we make sure that everything is placed carefully and securely in the correct container. Combined with our customer-friendly attitudes, you really could not have a more stress-free experience. The last thing movers need is made to feel anxious because of slapdash removal men.

You don't have to worry about collecting all of the necessary materials for packaging as we provide them for you; boxes; wardrobe boxes, bubble wrap, furniture covers, tape, tissue paper and anything else that you need. This saves you from hunting around at supermarkets asking for old boxes that will probably give out on you anyway. All boxes are securely held by copious amounts of tape, to make sure nothing falls through and breaks.

So if you wish to make the most of these unbeatable services, just call us on

. Remember to do it quickly because a lot of people are clamouring for the chance to have a stress-free, efficient move. Whether you are a home owner moving house, or a business owner moving office locations, we are the removal company that can help you.