Furniture Removals to the Netherlands Made Easy With Us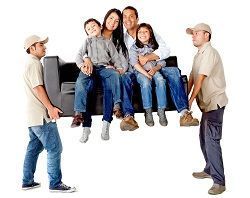 It is hard work to move furniture, as it is usually big and heavy. Some of it can have awkward shapes that are hard to package and handle. We at Netherlands Removals are professionals when it comes to furniture removals from the UK to the Netherlands. You can rely on us to deal with all types of furniture whether it is from a business or a home. We will take care of all of your furniture and transport it safely with no damage or loss. Our expert movers are trained at manoeuvring large items and will help pack them and load them to save you the job. Our moving rates are some of the best value around so call us now on

for a free estimate.
What Makes Us The Smart Choice?
We have years of experience in moving furniture and will do it fast and efficiently with no damage. Our team of drivers and loaders are qualified and know how to move more or less any item - from a huge antique dresser to modern day sofas and chairs. You can rely on us as we know what we are doing. We are an award winning international removals service that is the best you will find around. Our rates are inexpensive and will appeal to all budgets. If you are relocating an office or some home contents then let us help you now. We can assure you that we will provide a first-class furniture removals service, so call

anytime and discuss your needs.
When Do You Need Us?
There are many reasons you might need to call upon us and usually it is when you want to relocate precious pieces of furniture that are either valuable or have sentimental value. Just because you are moving to another country do not think it is impossible to ship furniture. With more and more people uprooting to move for work or lifestyle choice, our business has never been so busy. In the past, it was tempting to sell up everything and buy new items when you arrive in your new location simply because removal services were so costly. But now this isn't the case; we supply an outstanding service at affordable rates, so you get to take your favourite pieces with you!
Hire Us for A Fast Acting Service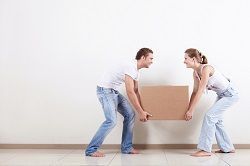 If you are searching for reliable furniture movers make sure you hire us. We have a wide selection of furniture removals services to suit all clients. Whether you have a few items or a massive houseful of furniture, we can safely package and transfer them to the Netherlands. We are open for business 7 days a week and have regular shipments every week. No more waiting for weeks; we are an express service and will transfer your goods quickly. Furniture moving is our profession and we will cover and protect it to keep it from getting scratched en route. We use the best transport to suit your budget. All of our vehicles are new and fully insured for your peace of mind.
Call Us Now and Talk To an Expert
Netherlands Removals is the best service to hire when it comes to moving furniture. We have a wealth of knowledge to handle all sorts of loads and weights. We will organise a meeting to go over what you are moving to the Netherlands and calculate a precise price. You can trust us to make light work of moving furniture for you. Our highly competent staff will take care when handling your items. For more information or a free quote call us now on

.